Hardness Testing Machines
Made in Germany

Pro-Genius
State of the art reinterpreted
Benefit from modern hardness testing machines with customer-oriented hardness testing software.
We support you with hardware and software for universal use of the established hardness test methods Vickers, Knoop, Brinell and Rockwell.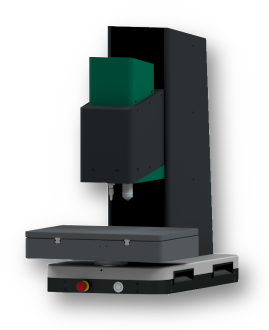 PRO-GENIUS
Hardness tester for micro and low load testing.
Modernste Technologien ermöglichen einen effizienten aber dennoch normgerechten Prüfablauf der Prüfverfahren Vickers, Brinell und Knoop:
State-of-the-art technologies enable an efficient test process for the Vickers, Brinell and Knoop test methods according to the standards:
Latest PLC technology
State-of-the-art USB 3.1 industry cameras
Stepper motor technology which is for example used in the medical sector
Digitize now
It's best to convince yourself right away and contact us – we look forward to a personal conversation.